I love giving gifts. Nothing makes me feel better than getting the perfect gift for someone special in my life. But in the spirit of the holiday season, I decided to post a wishlist as well! Be warned,  some of these things are not so practical. But a girl can dream can't she?
Sara has one of these and the pictures come out so well. There is also tons of cute accessories like glitter picture frames and colorful film. This camera would be so fun to have.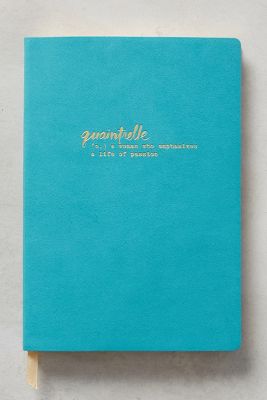 I have been meaning to get myself a journal lately. I want it mainly for my internships so I have a place to write down notes and instructions. But a journal is also a great way to write down things to remember and thoughts throughout the day.
I have been searching for a way to organize my jewelry! It all just sits on my dresser taking up space. These mannequin jewelry stands are so cute and make organizing my necklaces a lot easier.
4. A New Wallet
Finding the perfect wallet is always a challenge. Once you find one you like, your purse preference changes and then your wallet is either too big or too small. So now I want a wallet that can fit into my smaller purses but also does not crush my money and receipts. Between these two, I just can't decide.
5. Cashmere Turtleneck Swing Dress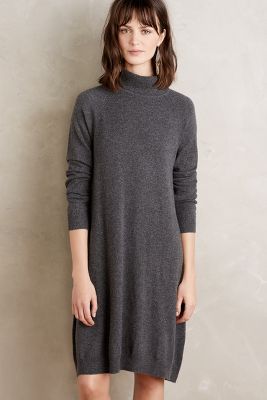 Oh how I wish for a sweater dress. One that is soft and warm and flowy all at the same time. I wish for a sweater dress almost as much as I wish for the perfect midi skirt. The likelihood of either happening are slim to none but it is a nice dream. *sighs*
6.  Céline Mini Luggage Handbag
Ahhhh the ultimate luxury bag. Sure there is Prada, and Gucci, and Chanel, but there is nothing like Céline. For anyone that doesn't know me, my desire for beautiful handbags is dangerous. I could probably own 50 black purses and still want more — I blame my mother for that one. How could you ever go wrong with black? It's glamorous, it's sleek, it's oh no New York, and it is never going out of style.
The holiday season is really all about giving — whether it be to family, friends, or someone in need. My dream is to one day be able to afford these expensive things not only for myself but for others! So take a look at someone else's wishlist this year and pass along some holiday cheer.
Happy Holidays!
XoXo,
Tara